About Tasman Dental Centre
Our practice is situated in the Lower Queen Street Health complex, 355 Lower Queen Street, Richmond.
The Lower Queen Street Health complex is a beautifully presented comprehensive health centre with: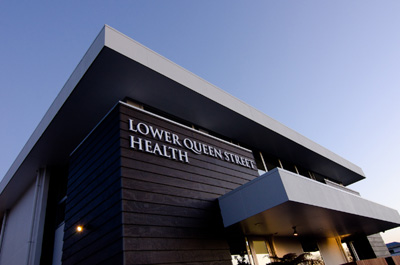 General Medical Practice
Blood testing
Pharmacy
Optometrists
Audiology
Physiotherapist
Medical specialists
Dental Practice
There is also a fantastic cafe situated at the entrance to the complex.
Dentist – Jonathan Clark
After growing up here in Richmond, Jonathan Clark graduated dentistry in Otago in 1999. He then practised in the UK for two years before returning to Wellington where he bought into a practice on The Terrace in central Wellington. After getting married, Jonathan, his wife and 3 children moved to Nelson in 2007 for the lifestyle it provided. After working in the Nelson region since 2007 Jonathan found the Lower Queen Street Health Complex and saw it as an ideal complex to set up the Tasman Dental Centre. It is a one stop shop for all health related issues.
We offer a relaxed, honest and thorough style of dentistry centered on providing high quality care. We appreciate cost, anxiety and complacency are the main obstacles for patients to overcome when it comes to dental treatment and have tried to incorporate methods in our practice to help patients overcome these obstacles.
Dentist – Ben Simmons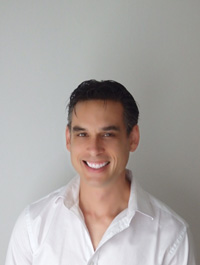 Ben is originally from Levin and now joins our friendly team following 15 years experience in New Zealand, Australia and the UK. Ben and Jonny were classmates at Otago Dental School and they have maintained a strong friendship ever since.
Ben is known for delivering high quality service in a gentle and caring manner and for his ability to put people at ease. Having worked in a variety of settings he has developed a wide range of skills in general and cosmetic dental care. He strives to deliver healthy, seamless and attractive smiles for his patients. Ben believes in clear and honest communication, so that unexpected surprises can be avoided. He will work with you to find out what you want, then help plan the best way to get you there.
While Ben enjoys all aspects of dentistry, his passion is cosmetics. He has a fantastic portfolio of smile improvements, and is happy to discuss any concerns you might have and what might be done to address them. He will show you that a beautiful confident smile need not cost the earth or endless hours in the dental chair!
Ben and his family are excited to arrive in Tasman, and they look forward to discovering all that the community and region have to offer.